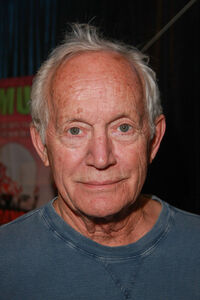 Lance James Henriksen (born May 5, 1940) is an American actor and artist. He portrayed as Ed Harley in Pumpkinhead. He also reprised his role again in Pumpkinhead: Ashes to Ashes and Pumpkinhead: Blood Feud.

Henriksen is also known in other films such as Dog Day Afternoon, Damien: Omen II, The Terminator, Aliens, Alien 3, Alien vs. Predator, Stone Cold (1991), Hard Target and Hellraiser: Hellworld.

He is best known in the television series Millennium as Frank Black, created by The X-Files creator from 1996 to 1999. After he also appeared in The X-Files. He also appeared in shows such as NCIS, Castle, The Blacklist and Criminal Minds.